BD16 Industrial Back Pressure Regulator
| | |
| --- | --- |
| Port Sizes: | |
| Max Pressure (Std Body Mat'l) | |
| Body Material (Standard): | |
| Body Material (Optional): | Anodized Aluminum, PVC, Custom |
| Max CV: | |
| Key Applications: | |
Product Description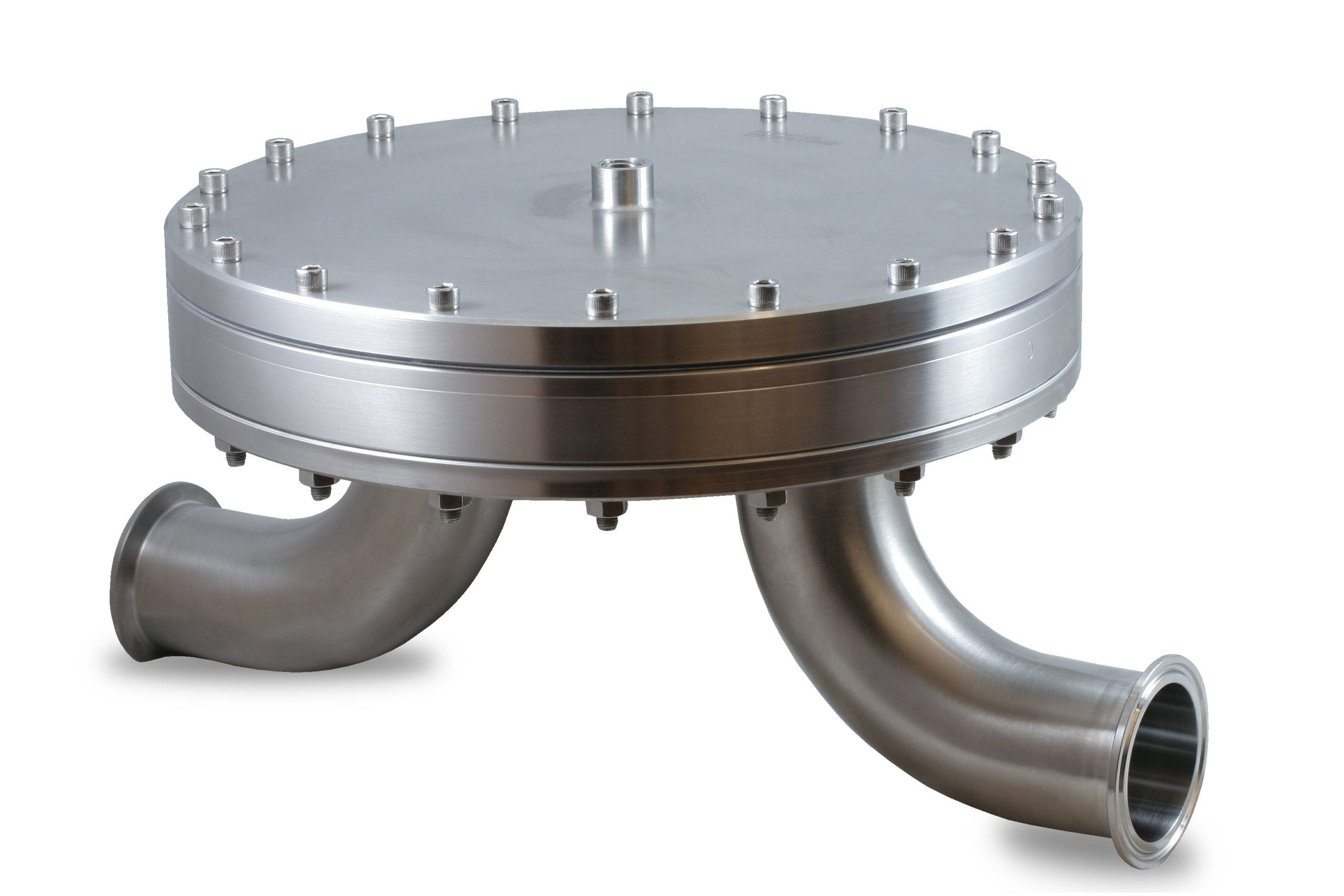 The 2″ BD16 back pressure regulator is useful for a wide variety of liquid, gas and mixed phase applications such as fuel cell testing, biogas processing, and other high flow industrial applications. The BD16 valve is available NPT, BSPP, ANSI Class 150 and 300, DIN EN 1092-1, and 3A Triclamp flanges.
BD Series
BD Series Back Pressure Regulators are designed for use in industrial applications with high flow rates. The BD Series is available in SS316L and PTFE construction for the most demanding chemical applications. They can also be made of anodized aluminum or PVC for less corrosive environments.
The BD Series valves are extremely durable and built to last. With the diaphragm as the only moving part, maintenance of the BD regulator can be performed quickly on site for a very nominal expense, typically less than 10% of the cost of a new valve. Competitive valves have repair kits which cost up to half the price of a brand new valve and take hours to rebuild.
The BD Series is available in pipe sizes from 1.5″ to 4″ (DN40 to DN100) in pressure ranges up to 150 psig / 10 bar(g). They are true 1:1 dome loaded back pressure valves, meaning that 1 unit pilot pressure yields 1 unit upstream pressure. There are many advantages to using our dome loaded design, including extremely wide range of Cv with a single unit, frictionless operation with no cracking pressure, and no hysteresis as found in traditional spring loaded regulators.
Contact an application engineer for more information.
Videos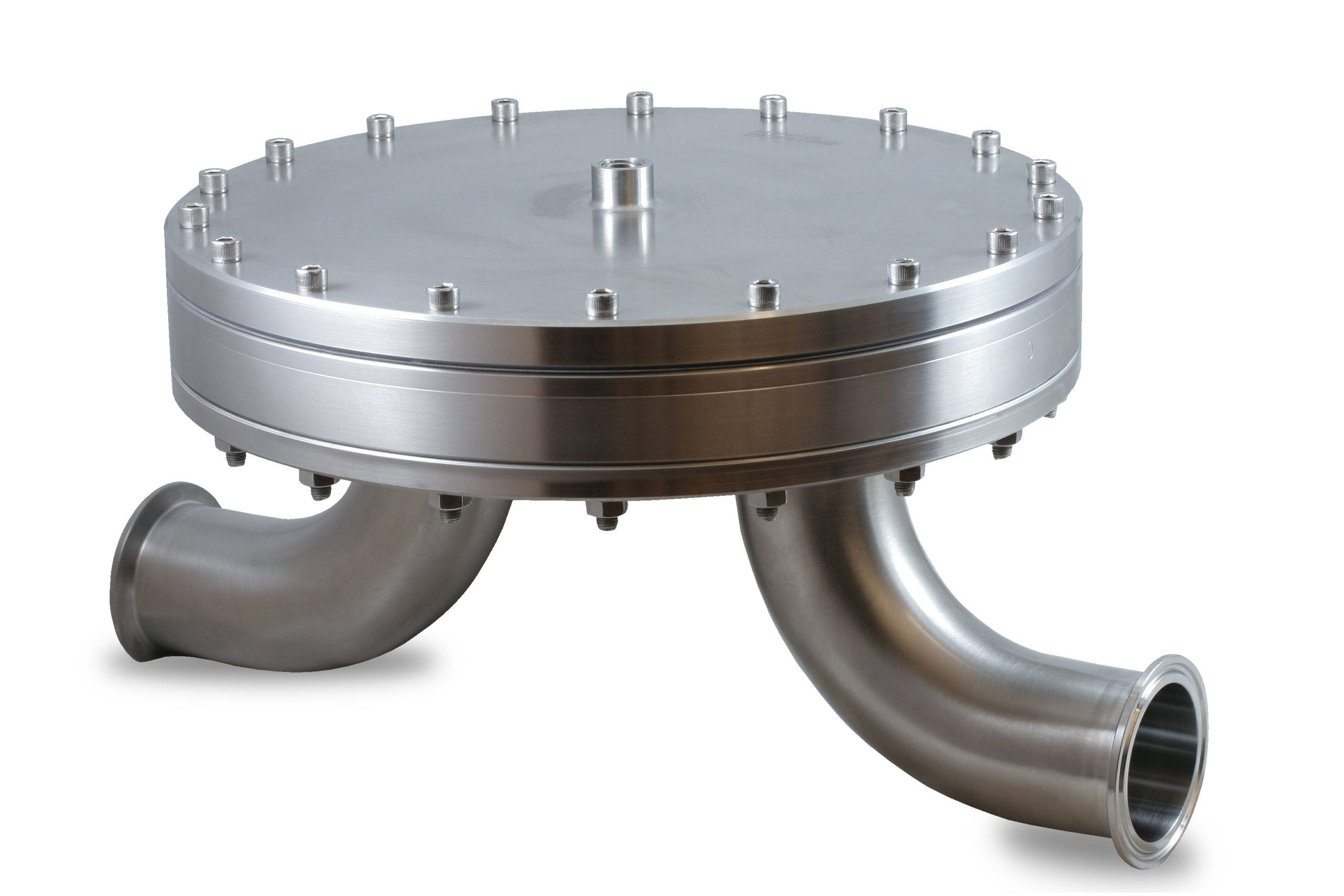 How Equilibar Back Pressure Regulator Works

Downloads
Applications
Additional Specs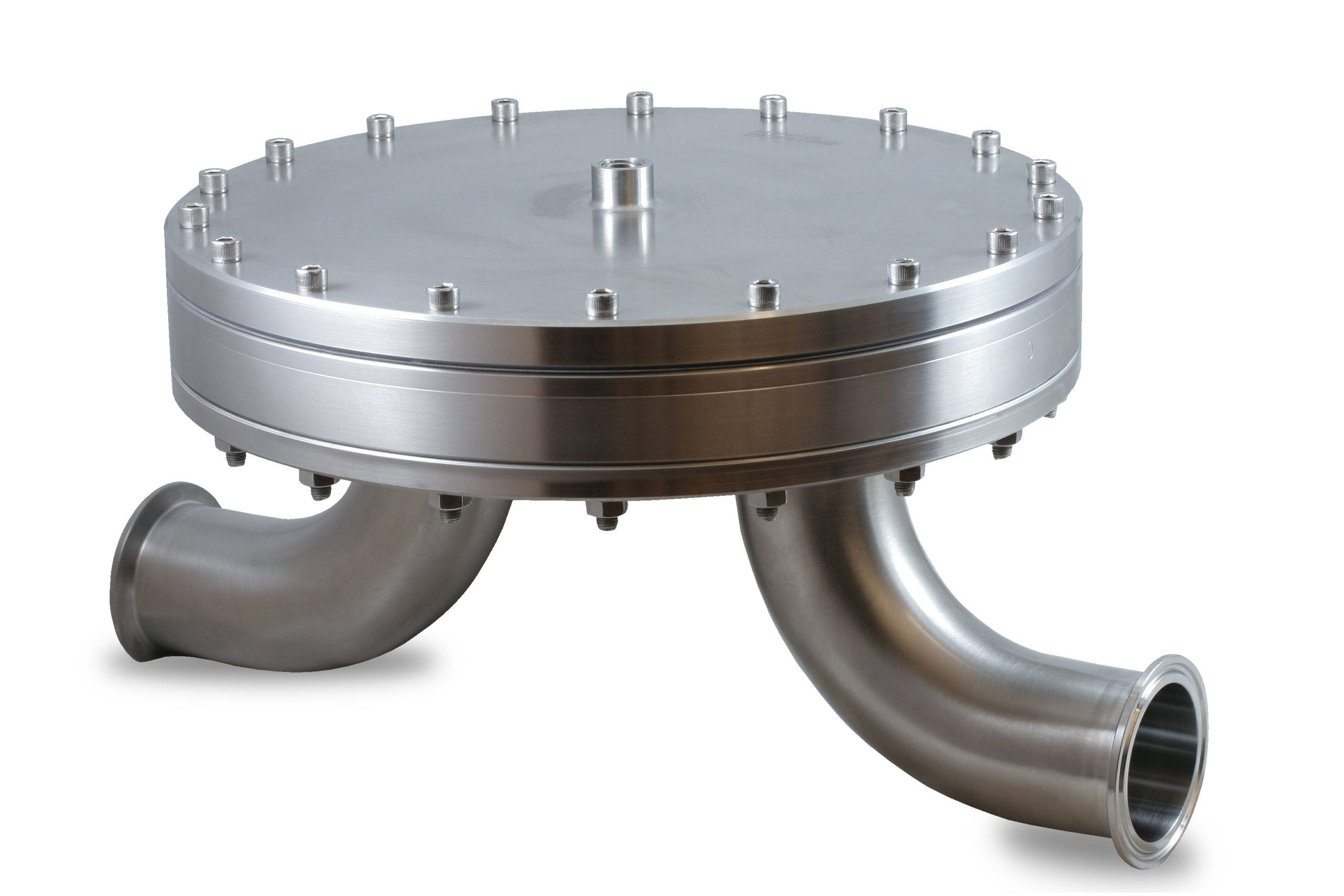 Weight:
(SS) 43 lbs (19 kg); (AA) 22 lbs (10 kg);
Dimensions:
Stainless Steel (SS) Models
DIM A – 11.0 in (279 mm)
DIM B – 4.1 in (104 mm)
Anodized Aluminum (AA) Models
DIM A – 9.0 in (229 mm)
DIM B – 4.3 in (109 mm)
PVC (P) Models
DIM A – 11.0 in (279 mm)
DIM B – 5.1 in (130 mm)
Fitting/Threads:
Standard: NPT
Optional: BSPP; 150# Flange; custom
How It Works
Related Products