We would like to see you at one of our upcoming events. Please check out our calendar below:
Stand 12604 Messe Bremen Germany
Hydrogen Technology Expo (HTE) Europe is an exhibition dedicated to sharing advanced technologies for the hydrogen and fuel cell industry. The event will bring together leaders in the entire hydrogen value chain to focus on developing solutions and innovations for low-carbon hydrogen production, efficient storage and distribution as well as applications in a variety of stationary and mobile applications.
More than 150 international speakers and over 5,000 attendees will convene to discuss, and see, the latest technologies and engineering solutions to commercialize hydrogen as a mainstream provider of clean, renewable energy.
HTE is co-Located with Carbon Capture Technology Conference & Expo.
Pressure Control Solutions will be at booth 12604 showing the Equilibar products designed for the hydrogen economy and carbon capture technology. Join us if you are there!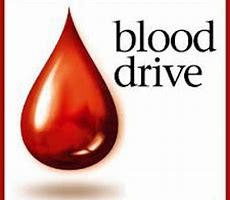 Equilibar, 320 Rutledge Road, Fletcher NC 28732
During the COVID-19 crisis, blood donations are needed more than ever  and Equilibar is honored to be able to sponsor quarterly Blood Drives to help meet this need for our community.  Special COVID-19 guidelines are being followed to ensure safety. Donors will receive gift cards and free COVID-19 antibody testing.  Watch our social media platforms for dates or contact us at info@equilibar.com for more information.