We would like to see you at one of our upcoming events. Please check out our calendar bellow:
Booth 2429 - Javits Center, New York, NY
INTERPHEX is the flagship international trade show and conference for pharmaceuticals and related fields. Equilibar and Steriflow Valve are Driving Innovation Together for our biopharma customers and will be at Interphex with an innovative family of products to meet your bioprocessing needs. Visit our booth for a demonstration and discussion of our technology for stainless steel and single use systems.
Until then, visit us on the new RECONNEX 365 Year-round online platform.
Exhibits and programming topics will include automation, gene therapy, stem cell research, solid dosage in oncology, robotics and Pharma 4.0 technologies. Manufacturers and researchers are invited to see the latest machinery, production techniques, laboratory solutions and much more.
Equilibar will be showcasing our sanitary back pressure regulators designed for stainless steel and single use system processes.
Booth 21 - Hilton, Düsseldorf, Germany
The World Electrolysis Congress (WEC) will focus on how to develop electrolysers at large scale to meet energy needs. During the 2-day conference, industry leaders will discuss the latest innovations in the field, hear from leading hydrogen project developers, electrolyser manufacturers, compression and storage companies and engineering firms. Topics of discussion will include:
Understanding how the hydrogen sector can ramp up the rollout of large-scale electrolysis plants;
Determining where to take a decentralized modular approach;
Learning to harness the greatest efficiencies of PEM, Alkaline, Solide Oxide and other technologies.
Equilibar will be at WEC with our partners at Pressure Control Solutions. Visit us at Stand 21 where we will showcase our innovative technology for electrolyzer pressure control.
Halle 9.1 Stand F26 Messe Frankfurt, Germany
ACHEMA 2022 – "INSPIRING SUSTAINABLE CONNECTIONS" – will bring together experts, decision makers and trendsetters from around the world.  This year ACHEMA will present exciting focal topics and new event formats at this leading trade show for the process industries.
With manufacturers and service providers from over 50 countries presenting their products for chemical, pharmaceutical and biotech research and manufacturing as well as energy and environmental services, ACHEMA will be an exciting forum for international process industries and their suppliers.
Visit Equilibar at Stand F26 in Halle 9.1 where we will showcase our patented technology for innovative pressure control and advanced flow control.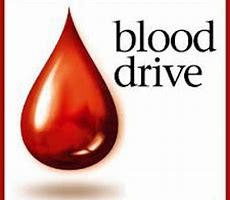 Equilibar, 320 Rutledge Road, Fletcher NC 28732
During the COVID-19 crisis, blood donations are needed more than ever  and Equilibar is honored to be able to sponsor quarterly Blood Drives to help meet this need for our community.  Special COVID-19 guidelines are being followed to ensure safety. Donors will receive gift cards and free COVID-19 antibody testing.  Watch our social media platforms for dates or contact us at info@equilibar.com for more information.