We would like to see you at one of our upcoming events. Please check out our calendar below:
Oracle Park, San Francisco – Table 37
ISPE San Francisco/Bay Area Chapter will hold its 30th Annual Vendor Night Exhibit Show on March 30th. Vendors and BioPharma companies will join in an outdoor event on the promenade concourse at Oracle Park, home of the San Francisco Giants, to network and exhibit new technology in the Biopharmaceutical industry.
This event is free to attend. Please come visit Equilibar at table 37 to learn about our revolutionary Single Use Technology.
INTERPHEX
April 25 – 27, 2023
Javits Center, NYC - Booth 2427
INTERPHEX is a leading global event bringing together pharmaceutical industry innovation exhibits with expert-led technical conference. This year, over 500 global suppliers will be showcasing their product and services dedicated to the pharmaceutical industry.
Join Equilibar and Steriflow Valve at Booth 2427 on April 25th through the 27th to see our newest single use technology offerings and the recently released Steriflow safety relief valves. Speak to our engineers about your bioprocessing system and discuss how we can help with your applications such as tangential flow filtration, chromatography, gradient elution and more!
RAI in Amsterdam - Booth 30
BioProcess International Europe gathers today's top scientists and suppliers working across the entire spectrum of biopharmaceutical development and production. This year's event will be held at RAI Amsterdam in The Netherlands.
The BPI Europe 2023 scientific agenda covers today's latest innovations across all phases of biopharmaceutical development and manufacturing.
Come visit us at booth 30!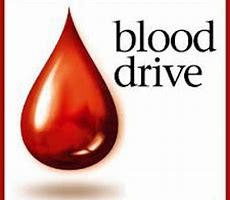 Equilibar, 320 Rutledge Road, Fletcher NC 28732
During the COVID-19 crisis, blood donations are needed more than ever  and Equilibar is honored to be able to sponsor quarterly Blood Drives to help meet this need for our community.  Special COVID-19 guidelines are being followed to ensure safety. Donors will receive gift cards and free COVID-19 antibody testing.  Watch our social media platforms for dates or contact us at info@equilibar.com for more information.