EVR-GSD4 Vacuum Regulator
| | |
| --- | --- |
| Port Sizes: | |
| Typical Pressure Ranges: | |
| Body Material (Standard): | |
| Body Material (Optional): | Stainless Steel 316/316L, PVC, Custom Materials |
| Max CV: | |
| Key Applications: | |
Product Description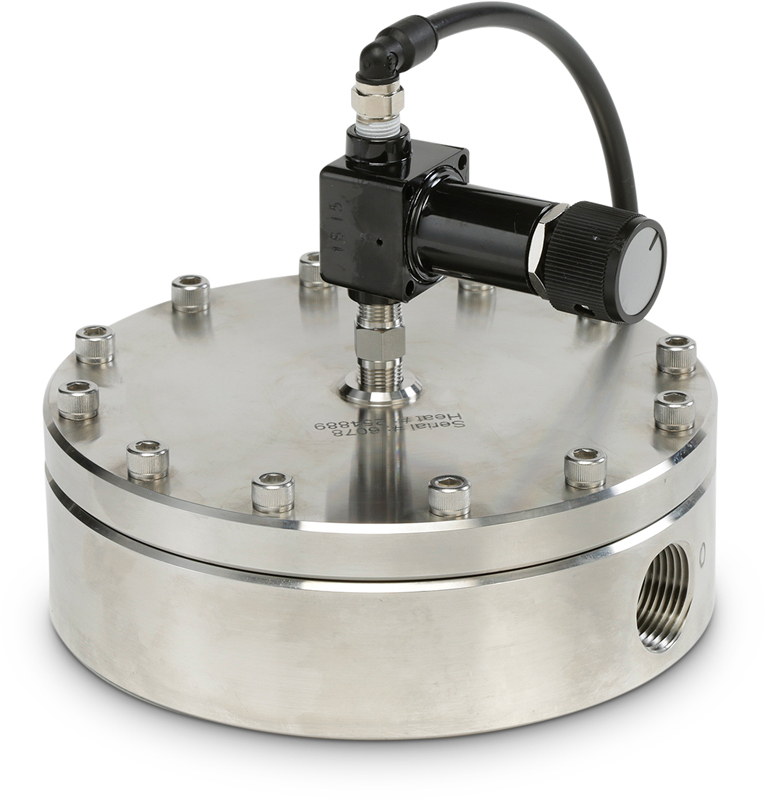 The EVR-GSD4 is a small vacuum regulator with 1/2″ ports. This size EVR-GS vacuum regulator would be useful in vacuum table or vacuum holding applications where high precision and fast response are important.
EVR-GS Vacuum Regulator Series
The Equilibar® vacuum regulator directly controls vacuum pressure by throttling flow between the vacuum supply pump and the process in order to precisely control the process vacuum to a specific setpoint. The EVR is a non-relieving regulator intended for processes where at least a very small gas flow is present at all times. Like our unique back pressure regulator technology, instead of a single large valve seat the Equilibar vacuum regulator uses multiple orifices sealed by a flexible diaphragm. The Equilibar is dome-loaded by a pilot regulator setting the vacuum setpoint. As flow requirements change, the diaphragm moves a few millimeters to open and close over some or all of the orifices, providing instantaneous and frictionless control. The pilot setpoint pressure may be set with a manual or electronic pilot regulator.
For more information contact one of our application engineers.
Videos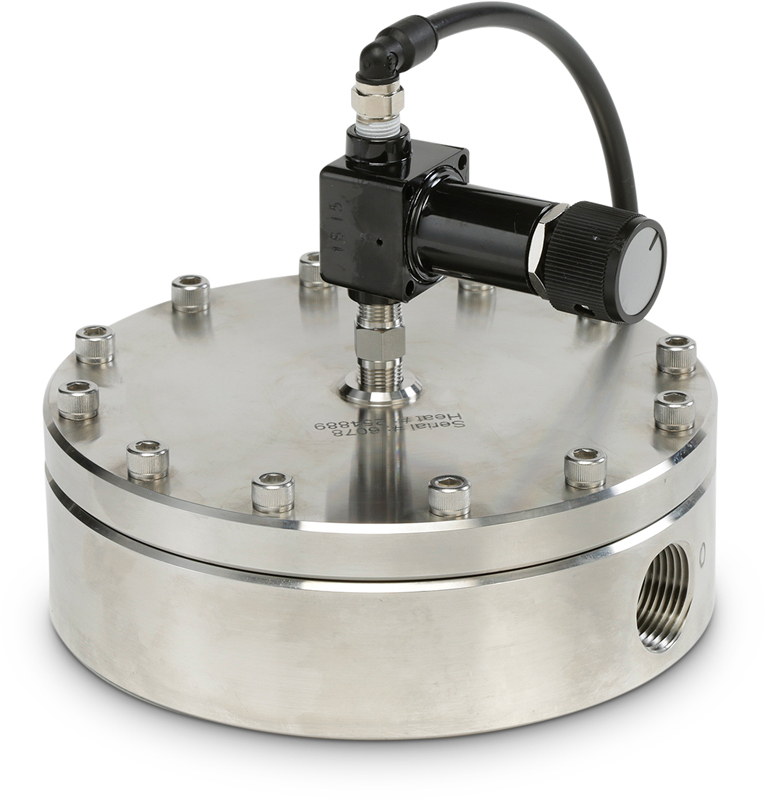 Vacuum Control Valves for High Flow Rates


 How Equilibar Back Pressure Regulator Works

Downloads
Applications
Additional Specs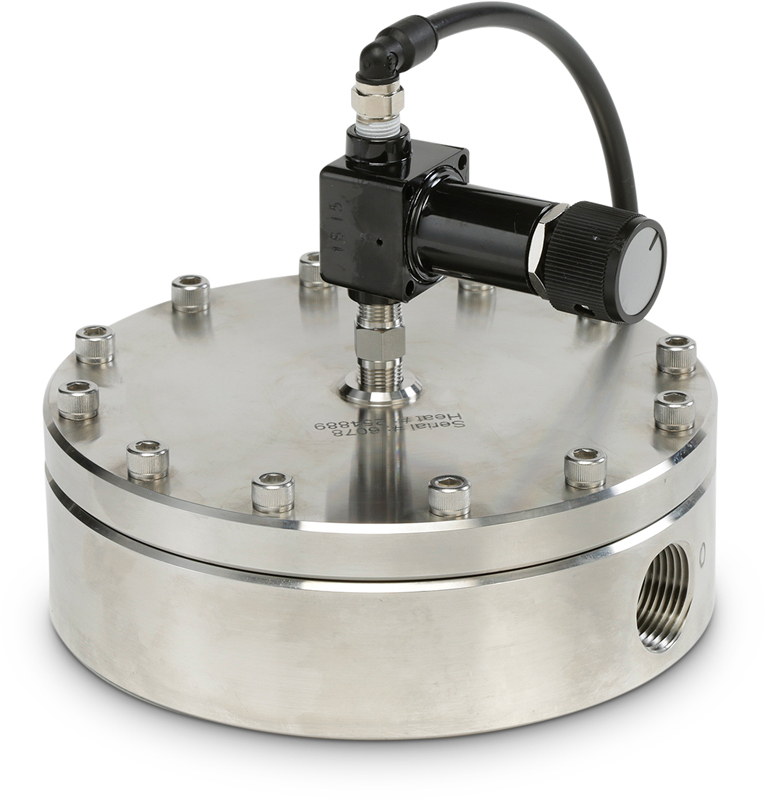 Weight:
Dimensions: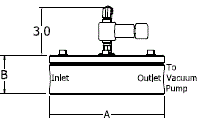 Stainless Steel Models
DIM A – 4.5 in (114 mm)
DIM B – 1.6 in (41 mm)
Anodized Aluminum Models
DIM A – 4.5 in (114 mm)
DIM B – 1.6 in (41 mm)
PVC Models
DIM A – 4.75 in ( 121 mm)
DIM B – 1.8 in (46 mm)
Fitting/Threads:
Standard: NPT
Optional: BSPP; Swagelok VCO®; Swagelok VCR®; SAE; custom
How It Works
Related Products